What I No Longer Have
Yesterday I had my gallbladder removed. It was not being a team player. It was done laproscopically, meaning I was in and out of the hospital in four hours. The process was pretty comfortable, all things considered. Now I just have to persuade my cats that they are *not helping* by jumping on my sore spots. And yay for high-powered painkillers.
I tried all my powers of persuasion, but failed to bring my naughty gallbladder back home in a jar.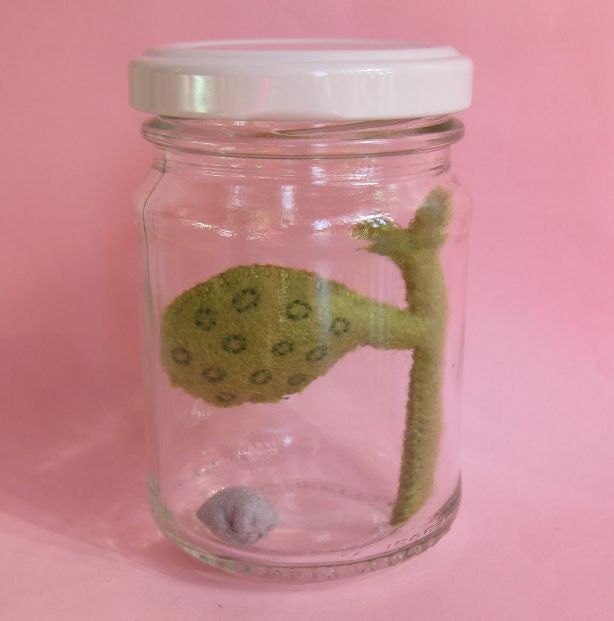 This is as close as they let you get, a felt imitation! UNFAIR.